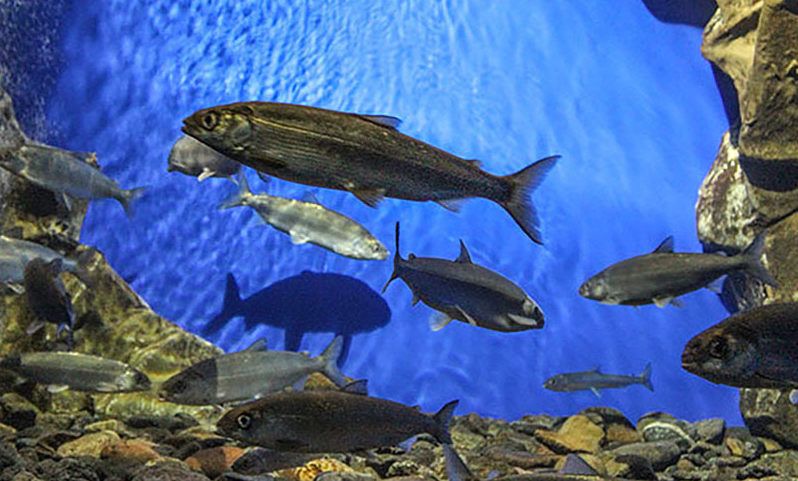 Russia
Regional value
1 h
400.00 RUB
---

Russia
---
Baikal Museum
,&nbsp
Байкальский Музей
1 h
Regional value
400.00 RUB
---
---
After the organization in 1993 of the independent institution "Baikal Museum of the Siberian Branch of the Russian Academy of Sciences", the structural unit "Scientific Fund Collections" was created. For a long period of time G.V. Chuprov. She organized the collection and storage of numerous herbariums of plants of the Baikal region, accepted scientific collections of various hydrobionts from famous researchers of Baikal into funds. In particular, from ichthyologists N.S. and V.V. Smirnovs, a unique collection of Baikal omul scales was accepted from the hydrobiologist R.M. Kamaltynov collection of amphipods, from T. Ya. Sitnikova and Z.V. Slugina – interesting material on the mollusks of Baikal, etc.
In March 2021, in connection with the new tasks of forming a museum collection, with the need to account for and store museum objects and collections in accordance with modern museum requirements, the Department of Accounting, Storage and Scientific and Fund Work was created.
The department currently employs an accounting specialist and two custodians. The department is headed by the chief curator of the funds of the Baikal Museum Bukharova Irina Georgievna (e-mail: hraniteli.bm@gmail.com). During the two years of the existence of the department, its employees published and submitted for publication 7 articles based on the results of work with materials from the funds.
Today, the funds of the Baikal Museum contain natural science collections representing the fauna and flora of the great lake, evidence of the life and work of prominent scientists whose fate was connected with Baikal, works of art on the Baikal theme, and other museum items and collections.
In 2022, the Baikal Museum of the Siberian Branch of the Russian Academy of Sciences, the Federal State Budget Scientific Institution of Science, was registered as a legal entity in the State Catalog of the Museum Fund of Russia and began to provide information about museum items stored in the funds. This information can be found on the website of the State Catalog.
In the "Funds" section, it is planned to publish materials on unique museum items stored in the BM SB RAS. The oldest documents and objects of the funds are associated with the work of the famous expeditions of B.I. Dybovsky, F.K. Drizhenko, G.Yu. Vereshchagin. It is to them that the first publications will be devoted.
---
---
---
---
---
---
---
---
---
---
---
---
---