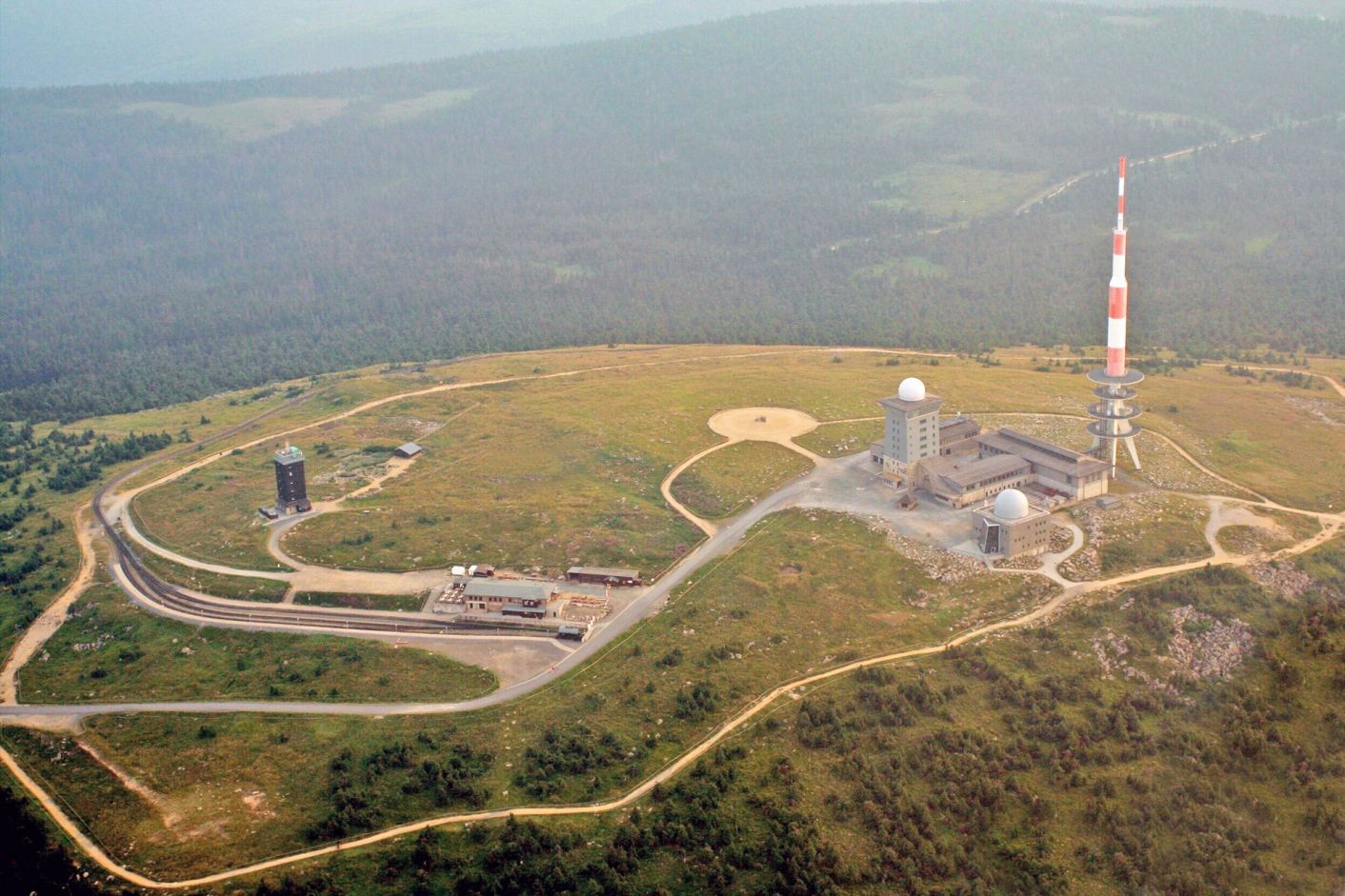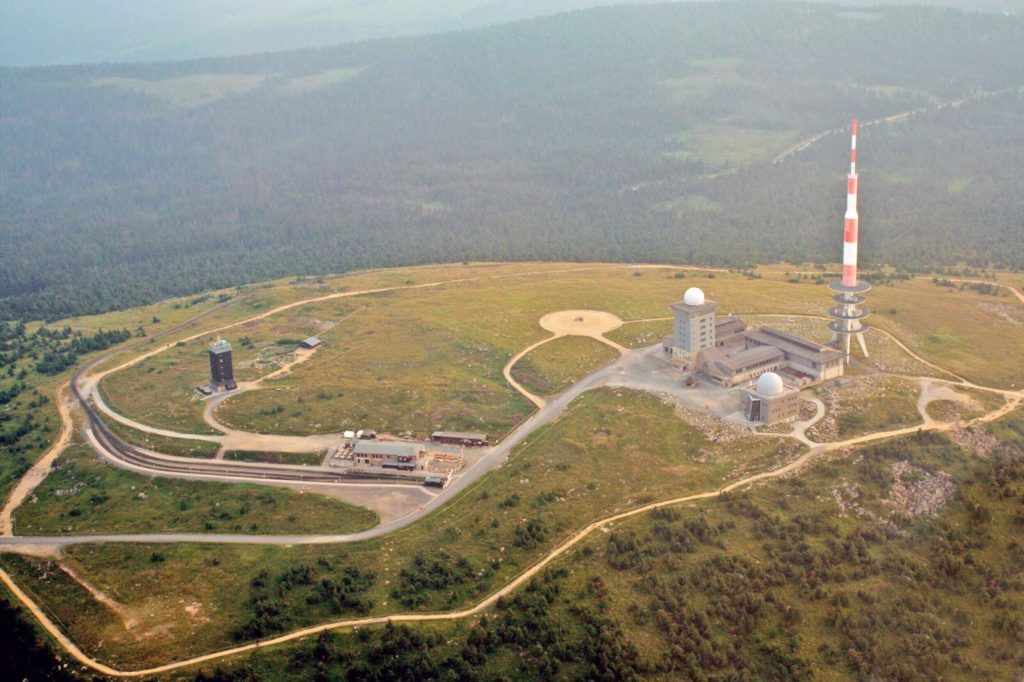 Germany
---

Germany
---
---
---
This is the highest point of the Harz Mountain (1141 m), where, according to legend, witches held a sabbath on Walpurgis Night. At the top, you can observe a natural phenomenon of rare beauty and mystery – the Brocken ghost. If you stand with your back to the setting sun, then a large shadow will appear on the surface of the clouds or in the fog with an iridescent halo around the head. Sometimes there is even a feeling that the "ghost" is moving. The phenomenon was first described by Johann Silberschlag in 1780 and has since been mentioned more than once in the literature on the Harz mountains.
Dies ist der höchste Punkt des Harzes (1141 m), wo der Legende nach Hexen in der Walpurgisnacht einen Sabbat hielten. Oben angekommen können Sie ein Naturphänomen von seltener Schönheit und Rätselhaftigkeit beobachten – das Brockengespenst. Wenn Sie mit dem Rücken zur untergehenden Sonne stehen, erscheint auf der Wolkenoberfläche oder im Nebel ein großer Schatten mit einem schillernden Heiligenschein um den Kopf. Manchmal hat man sogar das Gefühl, dass sich der "Geist" bewegt. Das Phänomen wurde erstmals 1780 von Johann Silberschlag beschrieben und ist seitdem mehr als einmal in der Harzer Literatur erwähnt worden.
Это самая высокая точка горы Гарц (1 141 м), где, по легенде, в Вальпургиеву ночь ведьмы устраивали шабаш. На вершине можно наблюдать редкое по красоте и таинственности природное явление — броккенский призрак. Если стоять спиной к заходящему солнцу, то на поверхности облаков или в тумане проявится большая тень с радужным ореолом вокруг головы. Иногда даже возникает ощущение, что «призрак» двигается. Впервые явление было описано Иоганном Зильбершлагом в 1780 году и с тех пор не раз упоминалось в литературе о горах Гарц.
Este es el punto más alto de la montaña Harz (1141 m), donde, según la leyenda, las brujas celebraron un sábado en la Noche de Walpurgis. En la cima, puedes observar un fenómeno natural de rara belleza y misterio: el fantasma de Brocken. Si está de espaldas al sol poniente, aparecerá una gran sombra en la superficie de las nubes o en la niebla con un halo iridiscente alrededor de la cabeza. A veces incluso existe la sensación de que el "fantasma" se está moviendo. El fenómeno fue descrito por primera vez por Johann Silberschlag en 1780 y desde entonces ha sido mencionado más de una vez en la literatura sobre las montañas Harz.
---
---
---
---
---
---
---
---
---
---
---