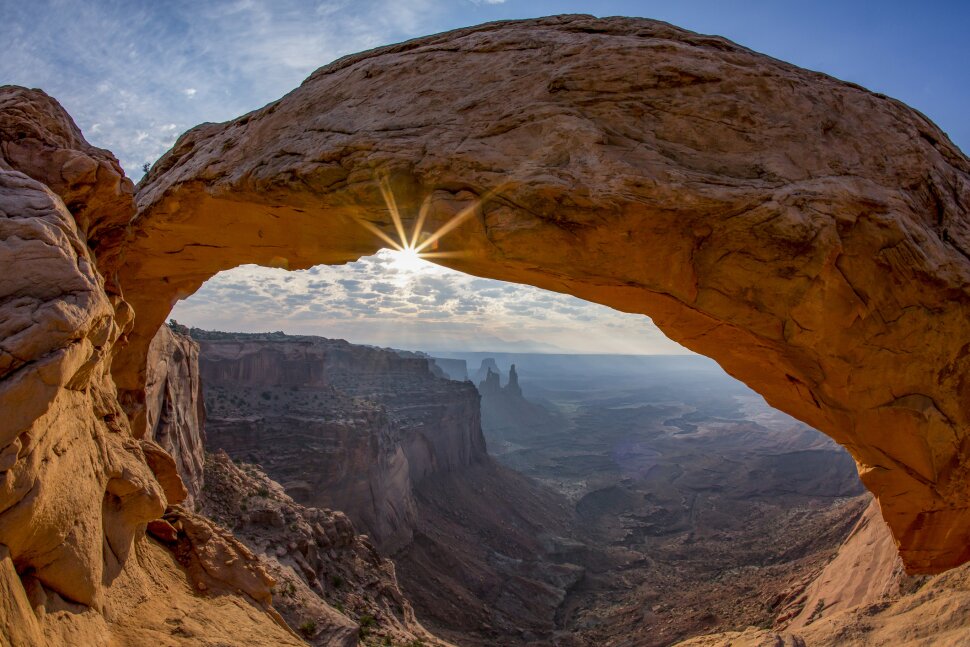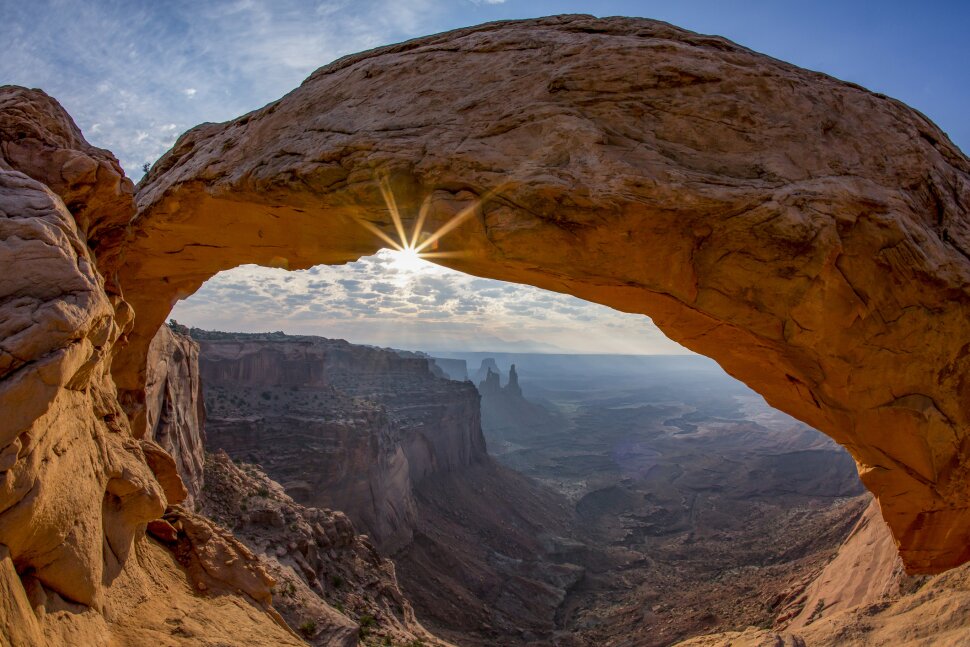 USA
---

USA
---
Canyonlands National Park
---
---
If you can't make it to the Grand Canyon or you're just seeking a less-crowded park with similar geological features, consider Canyonlands National Park in southeastern Utah. The Colorado and Green rivers cut through the park and act as natural dividers between three designated sections: Island in the Sky, the Needles and the Maze.
Island in the Sky is the most popular among visitors as it contains diverse hiking opportunities as well as a scenic driving route with ample pull-out spaces and picnic areas. Some of the best stops include Mesa Arch and Aztec Butte, according to visitors. (If you have time, schedule a stop at Dead Horse Point State Park, which is located near the entrance to Island in the Sky, to witness a spectacular sunset over the canyon.)
For a more off-the-grid experience, head to the park's Needles section via Route 211, which ends at the Needles Visitor Center. Note: You cannot drive directly from Island in the Sky to the Needles within the park. This area is reserved for more advanced hikers and is overall less accessible. However, dramatic views of towering sandstone columns await those who make the trek.
The Maze is the most remote and least-visited area of the park. This section features difficult roads and very challenging trails; you shouldn't travel there without the proper equipment and the ability to be self-sufficient for at least three days. Canyonlands National Park costs $30 per car to enter; the pass is valid for seven days.
---
---
---
---
---
---
---