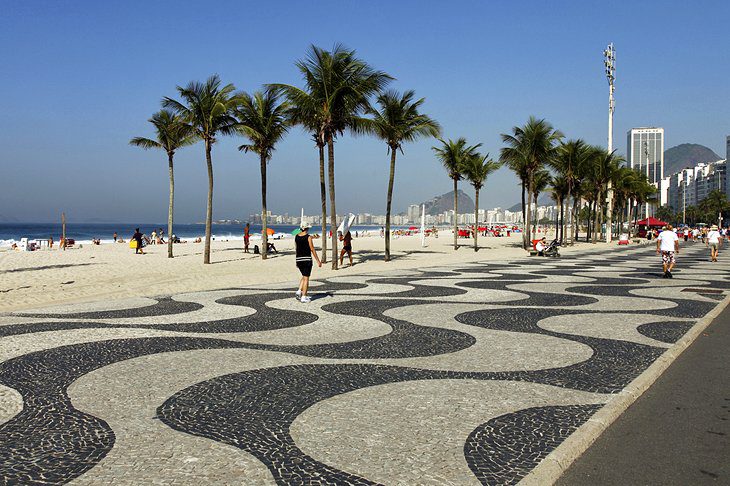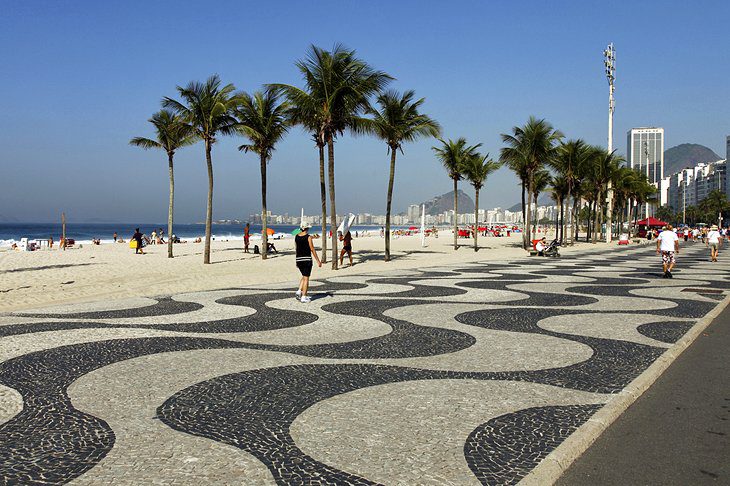 Brazil
---

Brazil
---
---
Nature / Beach
Social / Street
---
Downtown Rio's most fashionable and famous section follows Avenida Nossa Senhora de Copacabana and is bordered all along one side by four kilometers of white sand and breaking surf. The beach is separated from the buildings and traffic by a broad promenade paved in black and white mosaic in an undulating pattern reminiscent of streets in Lisbon, Portugal.
The beach isn't just for show. It's also a popular playground filled with sun-worshipers, swimmers, and kids building sand castles whenever the weather is fine. Stroll the streets here to find restaurants, smart shops, cafés, and beautiful old buildings from the days when Rio was Brazil's capital.
One of these, the famed Copacabana Palace, is protected as a national monument. Inside its lobby, you can easily imagine seeing the royalty and film idols who have stayed here.
---
---
---
---
---
---
---
---
---