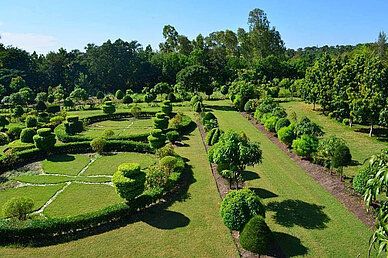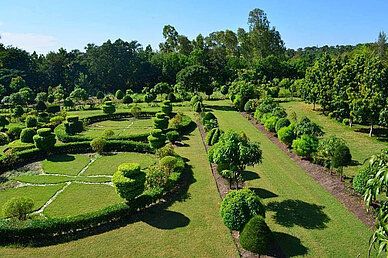 Haiti
---

Haiti
Jardin Botanique des Cayes
---
Jardin Botanique des Cayes
---
---
Haiti's tropical location means that it is home to stunning biodiversity and plant life. One of the best ways to experience that biodiversity is by visiting the Jardin Botanique des Cayes, on the country's southern peninsula.
A popular venue for weddings and other events among the locals and the site of important scientific research, the botanical garden is also a stunning experience for casual visitors.
Wander the perfectly sculpted hedgerows with a certified tour guide, who offers a tourist or scientific tour. Visitors are also free to wander the site on their own and explore the themed gardens, including the Ethnobotanical Garden, the Arboretum, and more.
---
---
---
---
---
---
---
---
---