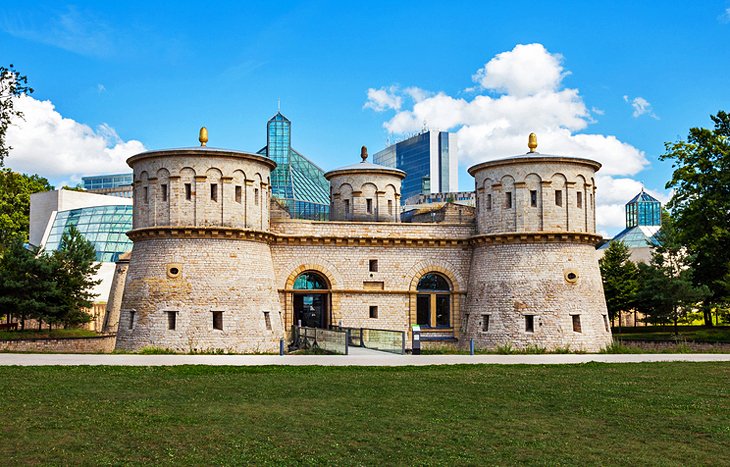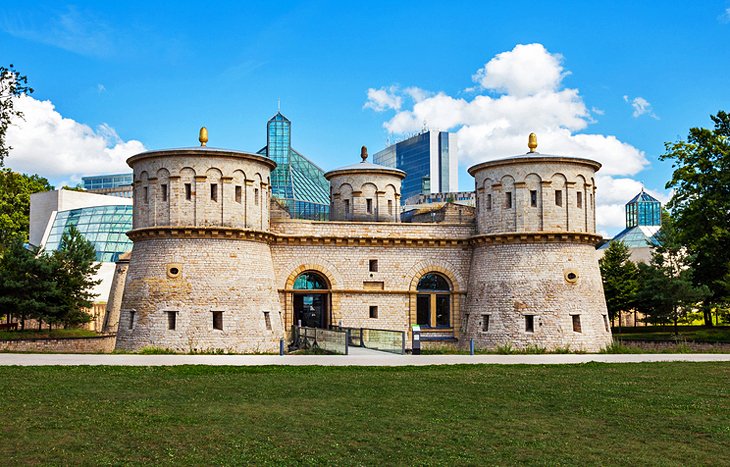 Luxemburg
---

Luxemburg
National Museum of History and Art
---
National Museum of History and Art
---
---
It's located in the historic Fish Market area, once the original town center. The MNHA's collections include art objects, archeological finds, furniture, tools, coins, arms, and documents dealing with the history of the country, all of them housed in a stunning new building.
There's a particular emphasis on the Gallo-Roman period, with numerous fine displays illustrating the artistic, social, religious, and intellectual life of Luxembourgers from the 16th to the early 20th centuries. The contemporary art section is also a must-see, and is furnished with works by many of the most important artists of the 20th century. Guided tours in English are also available, and a research library and shop are also located on-site..
The unique Am Tunnel, or Galerie d'Art Contemporain Am Tunnel, is also worthy of a visit for art lovers. Located, as the name suggests, in an old tunnel, this contemporary art gallery with its first-rate collection of visual arts offers a pleasant respite from the many larger, busier museums and galleries in the city.
---
---
---
---
---
---
---