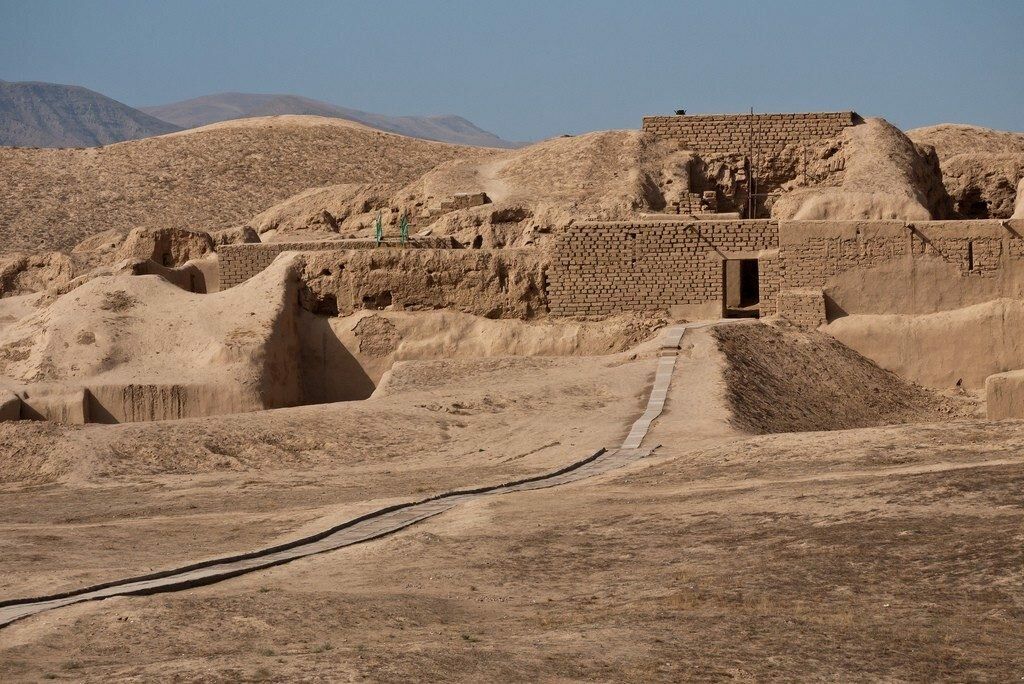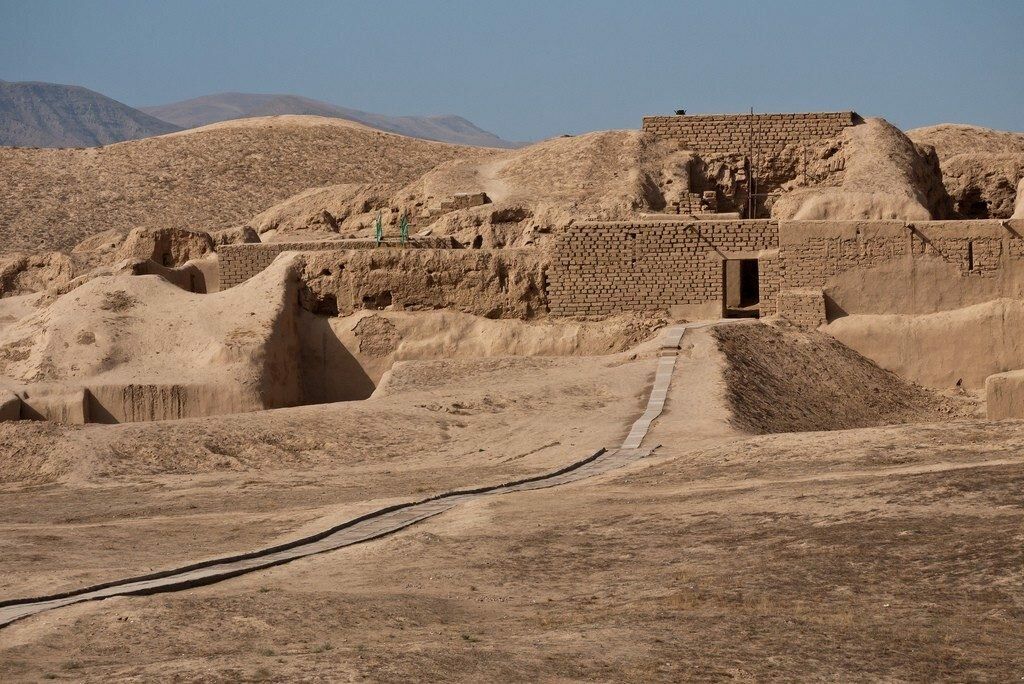 Turkmenistan
---

Turkmenistan
---
---
---
The Parthian Fortresses of Nisa consist of two tells of Old and New Nisa, indicating the site of one of the earliest and most important cities of the Parthian Empire, a major power from the mid 3rd century BC to the 3rd century AD. They conserve the unexcavated remains of an ancient civilization which skilfully combined its own traditional cultural elements with those of the Hellenistic and Roman west. Archaeological excavations in two parts of the site have revealed richly decorated architecture, illustrative of domestic, state and religious functions. Situated at the crossroads of important commercial and strategic axes, this powerful empire formed a barrier to Roman expansion while serving as an important communication and trading centre between east and west, north and south.
尼莎帕提亚要塞由新旧两组台形遗址构成,展示了帕提亚王国最早和最重要的城市遗址。帕提亚王国是公元前3世纪中期至公元3世纪的大国。在近两千年的历史中,这里几乎从未遭到破坏,将古代文明的发掘遗址保存下来,并巧妙地将自身的传统文化元素和希腊及西罗马元素结合起来。对两处遗址进行的考古挖掘发现了装饰精美的建筑,展示了室内、城邦和宗教方面的功能。挖掘工作一直在皇家城堡内进行,现在被称为"老尼莎"。这处遗址还包括被称为"新尼莎"的古代城镇。老尼莎是占地14公顷的台形土墩,形状为不规则的五边形,四周是建有40多个矩形塔台的防御土墙,与各个墙角侧面相接的是坚固的棱堡。占地25公顷的新尼莎四周是高达9米的围墙,有两个入口。坐落在重要的商业和战略枢纽交叉路口的尼莎考古遗址,生动地展现了中亚和地中海地区对大国文化影响之间的互动,在充当东西方、南北方之间重要的通讯和贸易中心的同时阻挡了罗马的扩张。这一遗址见证了帝国的重要性、财富和文化。
Les deux tells de l'ancienne et de la nouvelle Nisa signalent le site de l'une des plus anciennes et importantes cités de l'Empire parthe, une grande puissance du milieu du IIIe siècle av. J.-C jusqu'au IIIe siècle de notre ère. Ces tells conservent enfouis dans leur sol les vestiges d'une puissante civilisation antique qui associa avec ingéniosité des éléments de sa culture traditionnelle avec ceux des cultures occidentales hellénistique et romaine. Des fouilles archéologiques dans deux parties du site ont révélé une architecture richement décorée correspondant à des fonctions domestiques, officielles et religieuses. Situé au carrefour d'importants axes commerciaux et stratégiques, cet empire puissant formait une barrière à l'expansion romaine tout en servant d'important centre de communication et de négoce entre l'est et l'ouest, le nord et le sud.
Ниса – древнейший и богатейший город Парфянской империи – государства, славившегося своим могуществом на протяжении шести веков, с середины III в. до н.э. по III в. н.э. Два холма Старой и Новой Нисы хранят в себе следы античной цивилизации, соединившей изысканность своей традиционной культуры и элементы культуры античного Рима и Греции. Археологические раскопки, проведенные в двух частях городища, позволили найти богато украшенные архитектурные сооружения – жилые постройки, официальные и культовые здания. Город находился на важном перекрестке торговых путей и стратегических интересов. Парфянское государство служило своеобразным барьером, сдерижвившим имперские устремления Рима, но при этом оставалось значимым связующим центром между востоком и западом, югом и севером.
Los tells gemelos de la antigua y la nueva Nisa marcan el emplazamiento de una de las ciudades más antiguas e importantes del Imperio Parto, que fue una gran potencia desde mediados del siglo III a.C. hasta el siglo III de nuestra era. Durante casi dos mil años, ambos tells han permanecido relativamente incólumes y conservan, todavía enterrados, los vestigios de una gran civilización antigua que supo aunar con ingenio su cultura tradicional y elementos de dos culturas occidentales: la helenística y la romana. Las excavaciones arqueológicas efectuadas en las dos partes que integran el sitio han puesto de manifiesto la existencia de una arquitectura ricamente ornamentada e ilustrativa de la vida doméstica, oficial y religiosa de los partos. Situado en la encrucijada de importantes rutas comerciales y estratégicas, el poderoso Imperio Parto fue un bastión contra la expansión romana y un importante centro de comunicación e intercambios comerciales entre el este y el oeste, el norte y el sur.
---
---
---
---
---
---
---
---
---
---
---