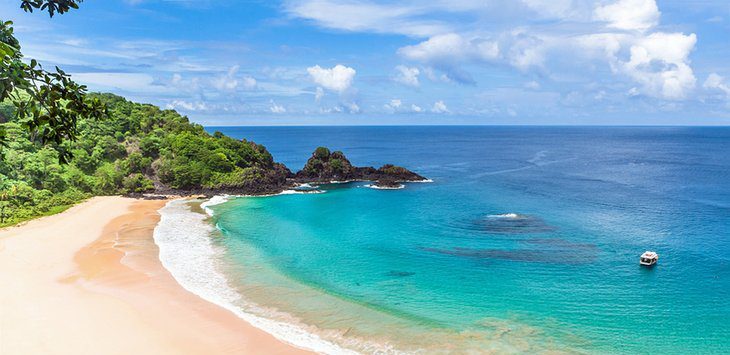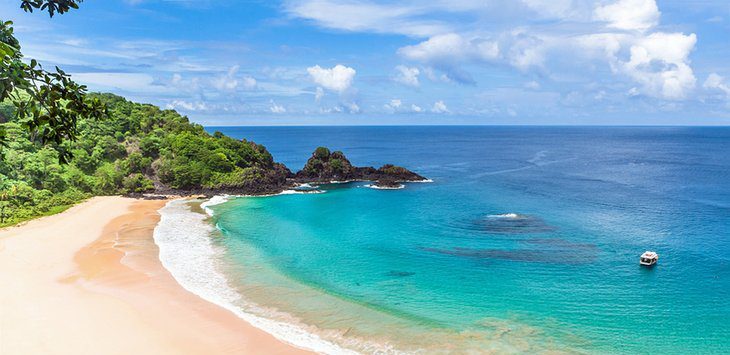 Brazil
---

Brazil
---
---
---
About an hour off the coast of Brazil, the Fernando de Noronha island offers a beach experience like no other in Brazil. Fernando de Noronha is made up of volcanic submerged mountains, with peaks that pop out of the water to form 21 islands and islets.
This is a tropical area home to a rich marine life – including sea turtles, humpback whales, spotted dolphins, and albatrosses – and a great destination for those who prefer their beaches extra private. Of the many beaches on the islands, the protected cove of Praia do Sancho is one of the most beautiful.
Getting here requires a walk on a wooden boardwalk, followed by a steep cliffside descent down some shaky ladders and through some narrow rock tunnels.
The work is worth it – at the bottom, you'll find a palm-fringed beach with golden sands and the deepest blue waters.
---
---
---
---
---
---