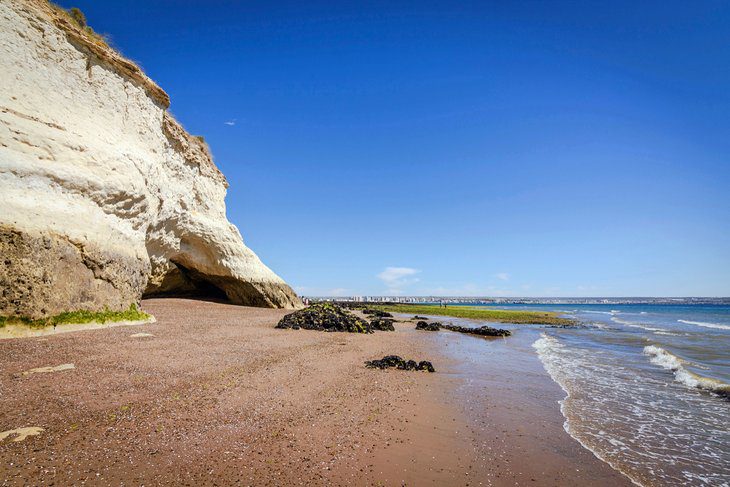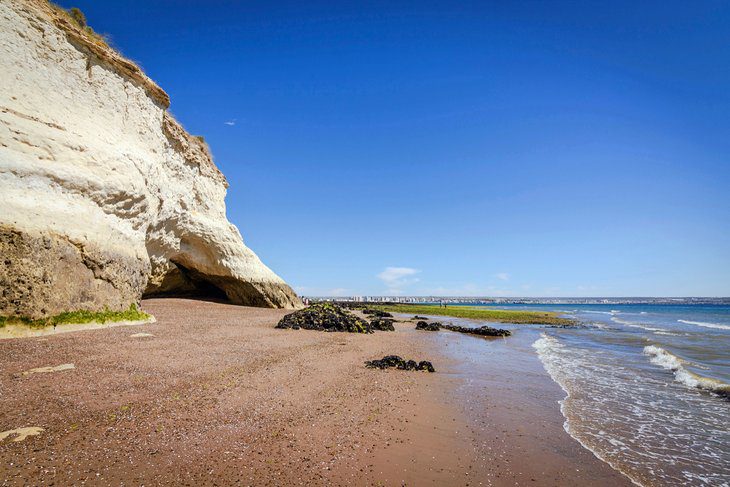 Argentina
---

Argentina
---
---
---
Located in northern Patagonia, Puerto Madryn is not your typical tropical beach destination – and that's perhaps the main reason to visit. Arrive between June and December, and you'll see plenty of southern right whales and their calves playing near the pebble beach and cliffy shoreline.
Since summertime runs from December to February in the Southern Hemisphere, the best time to visit might be late November and December to get both beach weather and a chance to see whales up close. This is also a good time to snorkel or scuba dive with the seals, take a kitesurfing or windsurfing lesson, or head to UNESCO World Heritage Site Peninsula Valdés to see elephant seals or climb the historical lighthouse.
Puerto Madryn is also one of the few places to visit in the world where you can see penguins walking on the beach. Between September and April, Magellanic penguins make their way to the shores here to give birth.
---
---
---
---
---
---
---