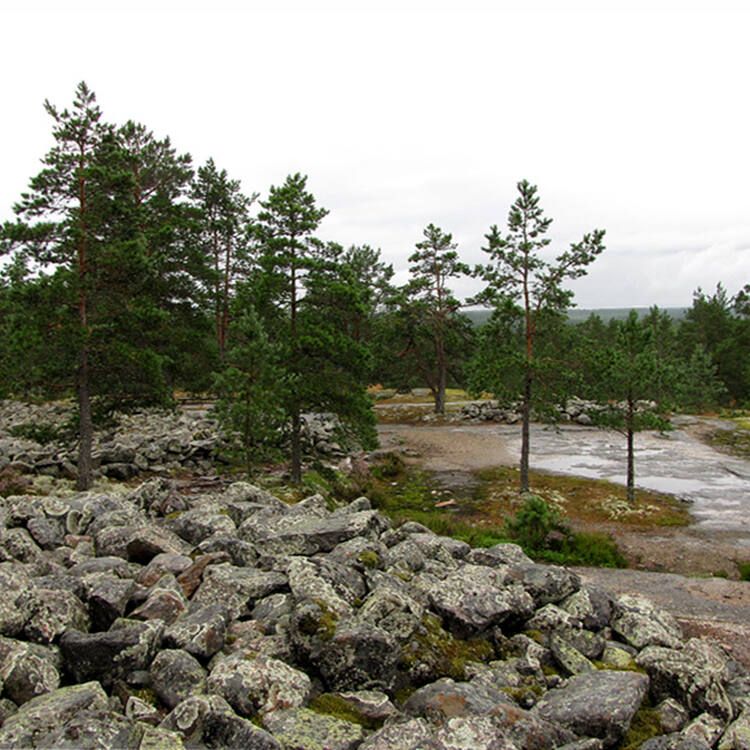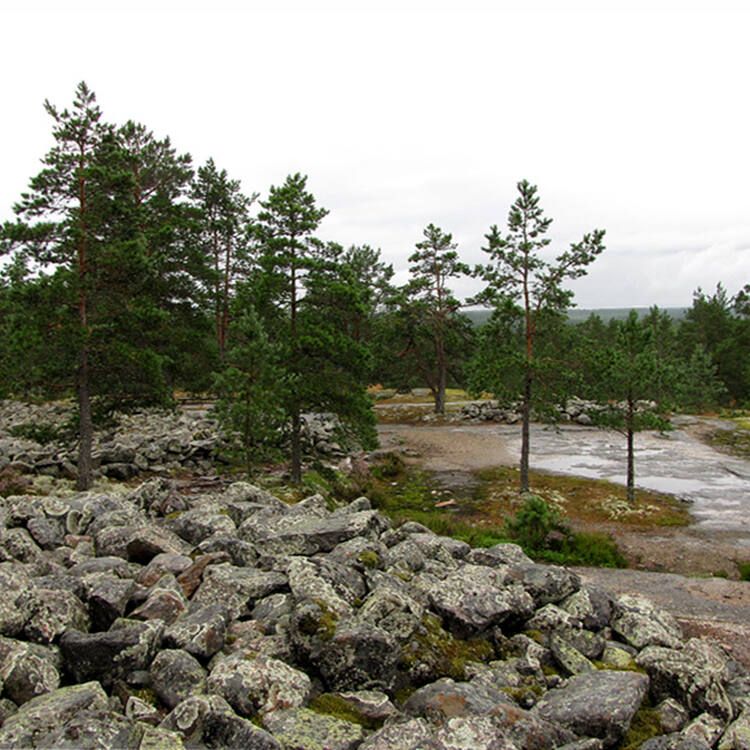 Finland
---

Finland
---
Sammallahdenmäki Bronze Age Burial Site
,&nbsp
Sammallahdenmäki
---
---
This Bronze Age burial site features more than 30 granite burial cairns, providing a unique insight into the funerary practices and social and religious structures of northern Europe more than three millennia ago.
考古学家在塞姆奥拉德恩青铜器时代墓葬遗址发现了30个花岗岩石冢,让人们能够深入研究3000多年前北欧地区的葬礼习俗和社会宗教体系。
La trentaine de tumulus funéraires en granit du cimetière de l'âge du bronze de Sammallahdenmäki constituent un témoignage exceptionnel des pratiques funéraires et des structures sociales et religieuses de l'Europe du Nord d'il y a plus de trois millénaires.
Погребальный комплекс бронзового века содержит более 30 гранитных надгробий-насыпей (cairns) и предоставляет уникальные свидетельства об обычаях погребения, социальных и религиозных структурах, бытовавших в Северной Европе более 3 тыс. лет назад.
Este cementerio de la Edad del Bronce, que posee unos treinta túmulos funerarios de granito, constituye un testimonio incomparable de las prácticas fúnebres y las estructuras sociales y religiosas imperantes en el norte de Europa hace más de tres milenios.
---
---
---
---
---
---
---
---
---
---
---
---