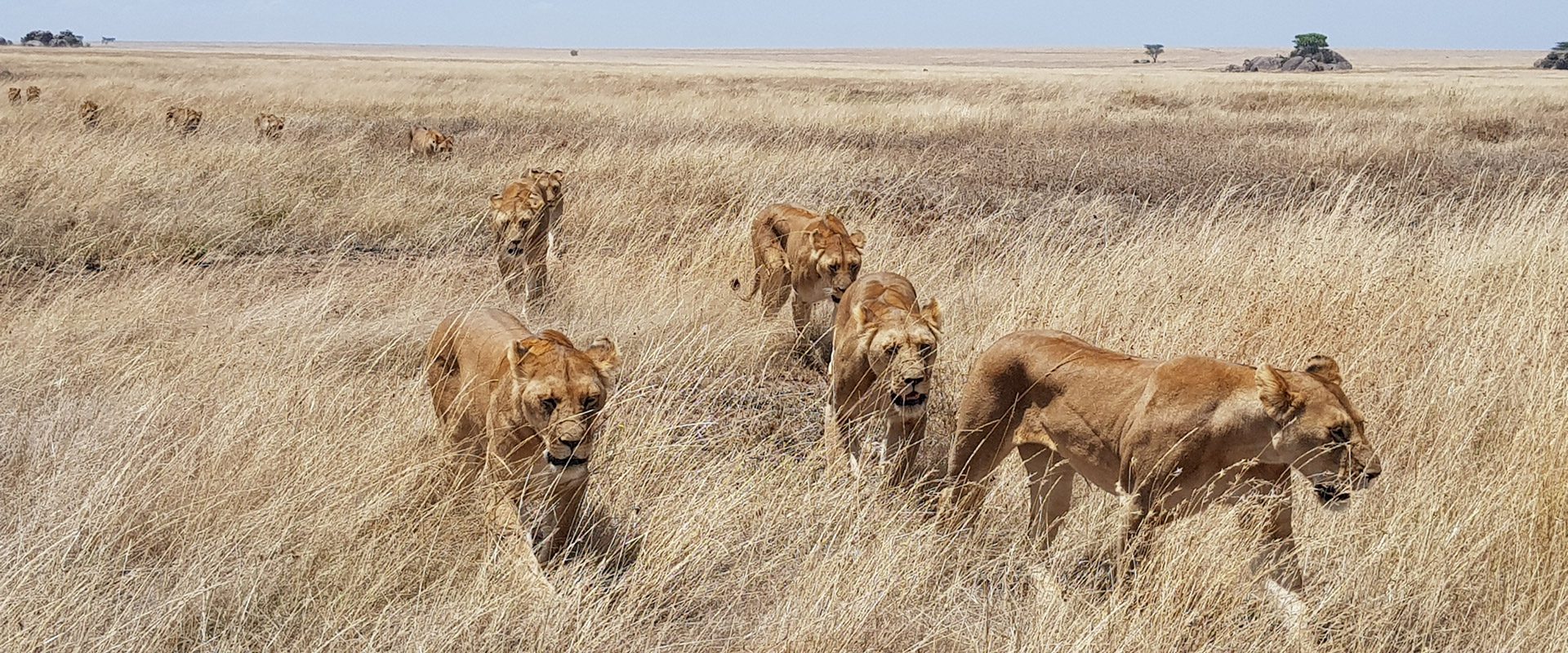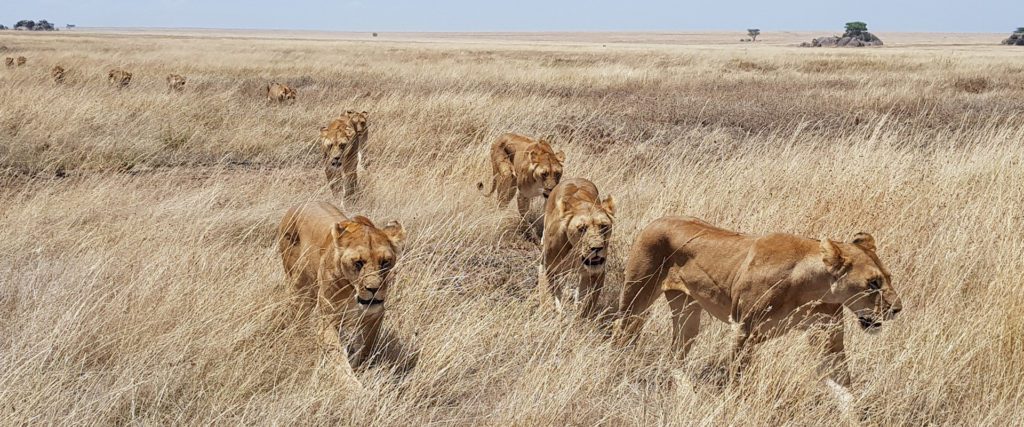 Tanzania
---

Tanzania
---
---
---
Serengeti National Park, in northern Tanzania, comprises of almost 15,000 km2 of predominantly rolling grasslands, savannah, riverine forest and woodlands.
This vast landscape forms part of the vast unfenced Mara-Serengeti ecosystem that spans Kenya and Tanzania and plays host to the great wildebeest migration and offers regular sightings of the Big 5 (lion, leopard, elephant, buffalo and rhino) as well as zebras, crocodiles, hippos, giraffes, various antelope species and good populations of cheetahs and hyenas, as well as smaller species such as serval and bat-eared fox.
More about the great wildebeest migration: (or read this useful month-by-month explanation of the migration, with tips on when and where to go)
The Greatest Show on Earth is in fact an ongoing process and not an event. 1,5 to 2 million wildebeest, zebras and various antelope species form the largest land mammal migration on Earth as they continuously follow the rains and good grazing across the vast plains of Serengeti in Tanzania and the Maasai Mara in Kenya.
Along the way they cross many rivers, a sometimes chaotic and dramatic process if the river banks are steep and the water deep and fast flowing. Crocodiles trawl the murky waters and lions, leopards, cheetahs and hyenas line the banks as they too make the most of the situation. Watch this dramatic video of a Mara River crossing.
The migration follows a clockwise direction, with exact timing varying every year, depending on the rains. January and February usually sees most of the herds giving birth in the southern Serengeti, when the grass is green and highly nutritious. During March and April, the grasses have dried up and the herds start moving northwards through the Serengeti, ending up in the Maasai Mara area in July. The herds move continually back and forth between the northern Serengeti in Tanzania and Maasai Mara in Kenya until late September – with the regular river crossings across the often-treacherous Mara River being a focal point for tourists. After September, the herds start to move back south, although stragglers will still be seen in the Maasai Mara into October.
---
---
---
---
---
---
---
---