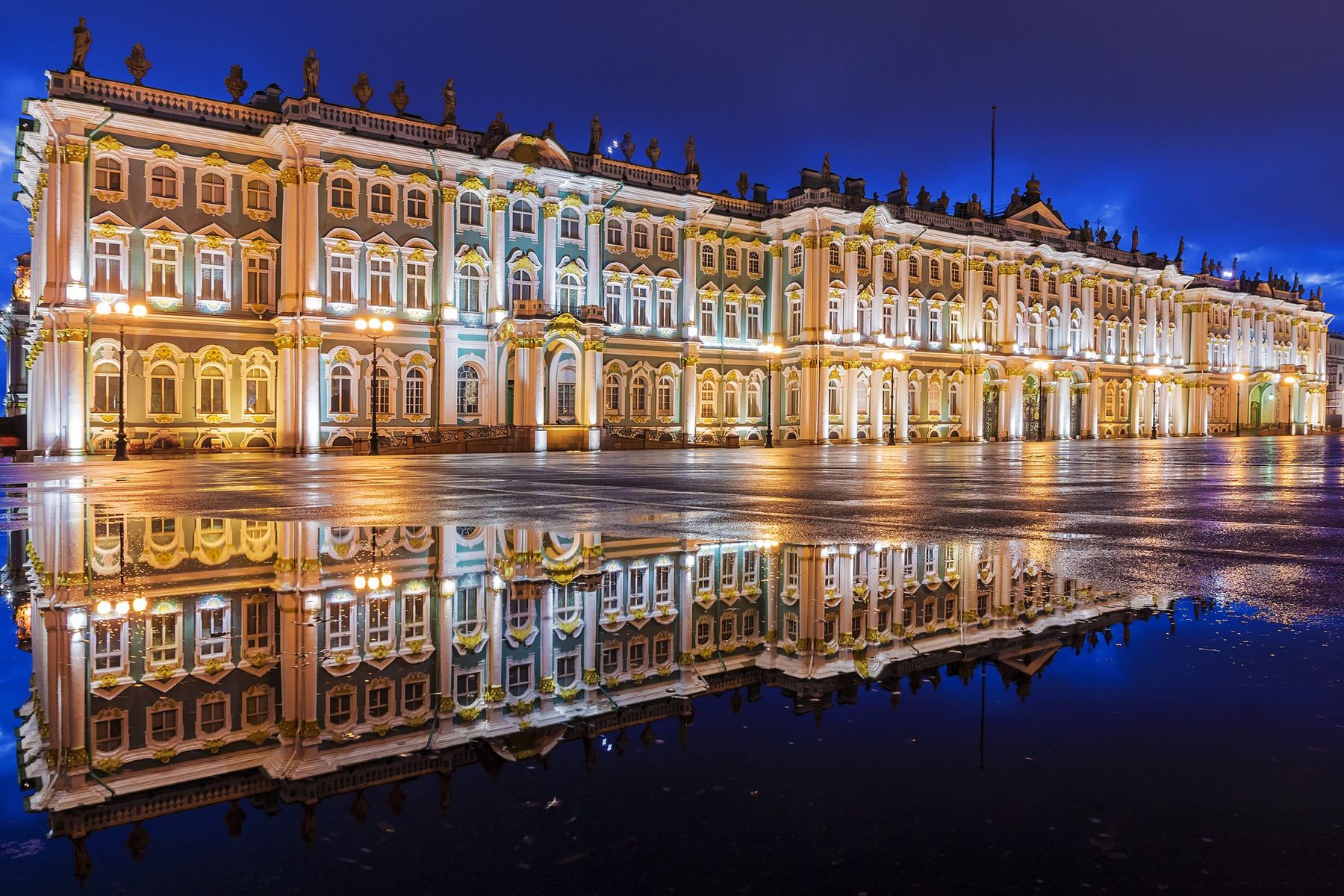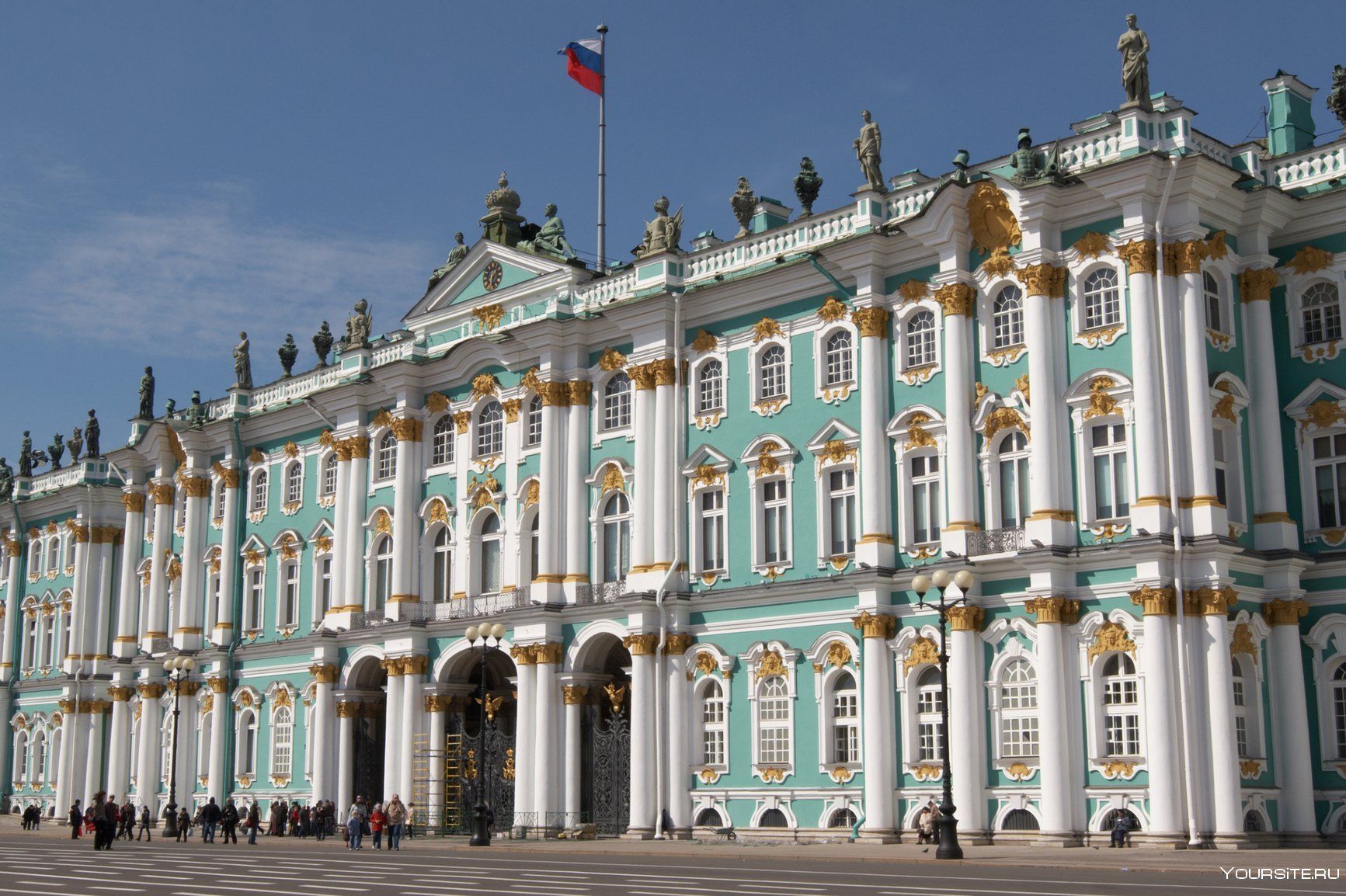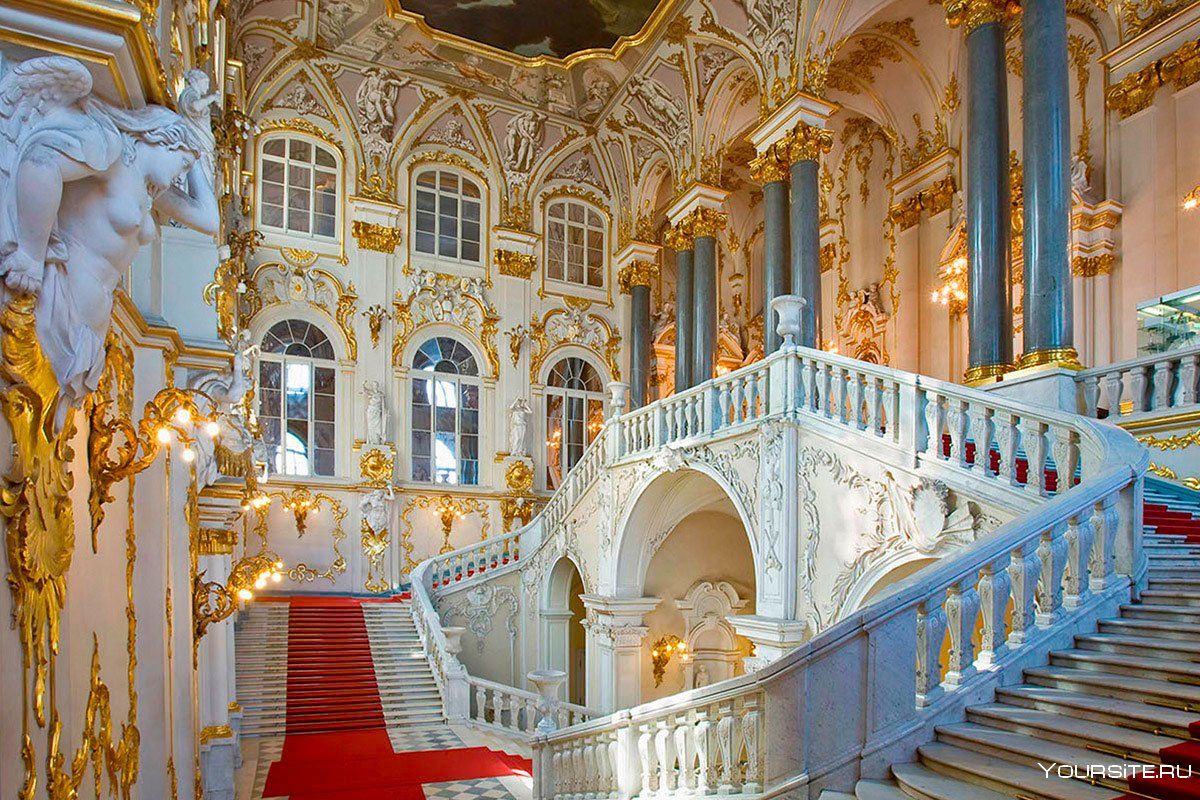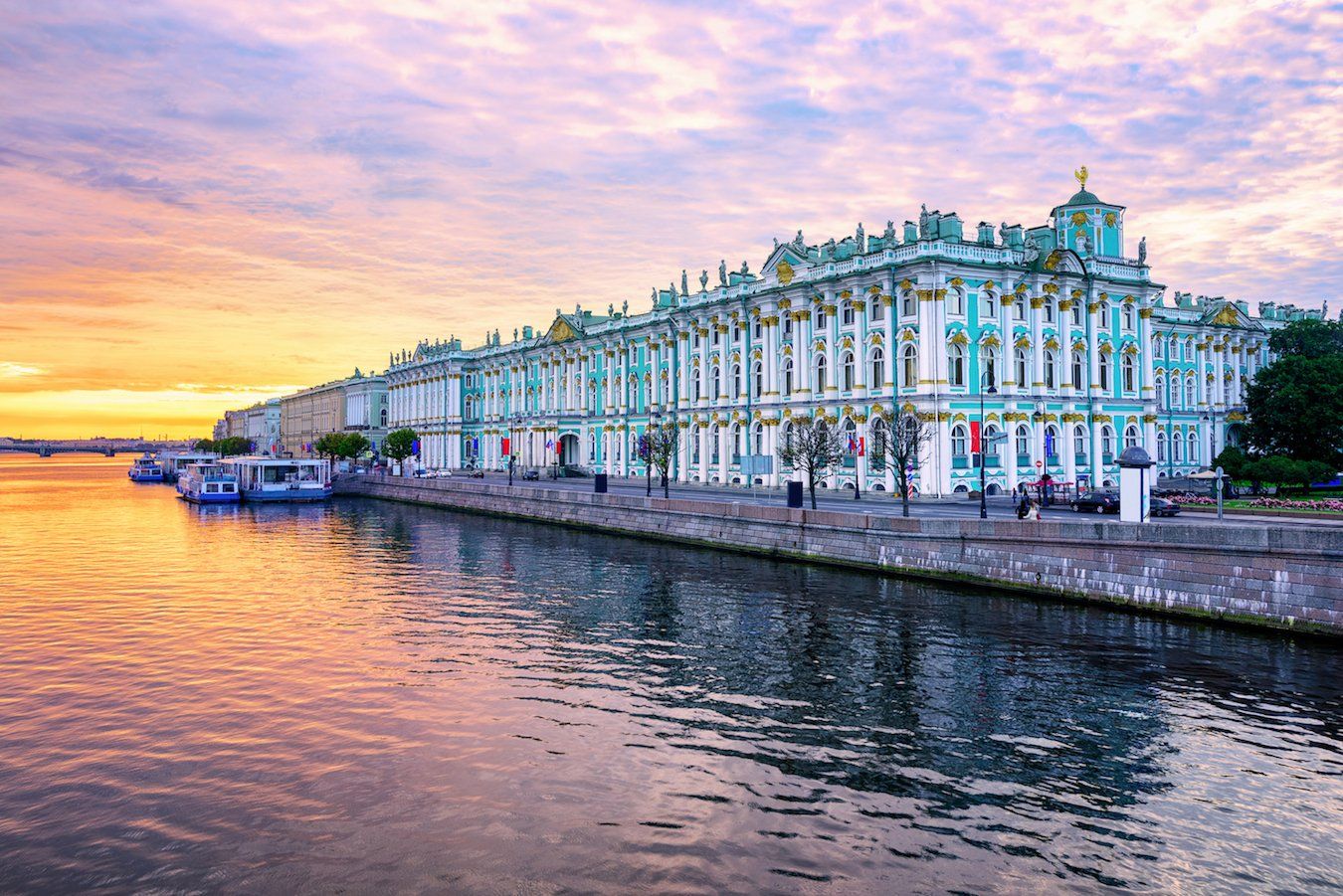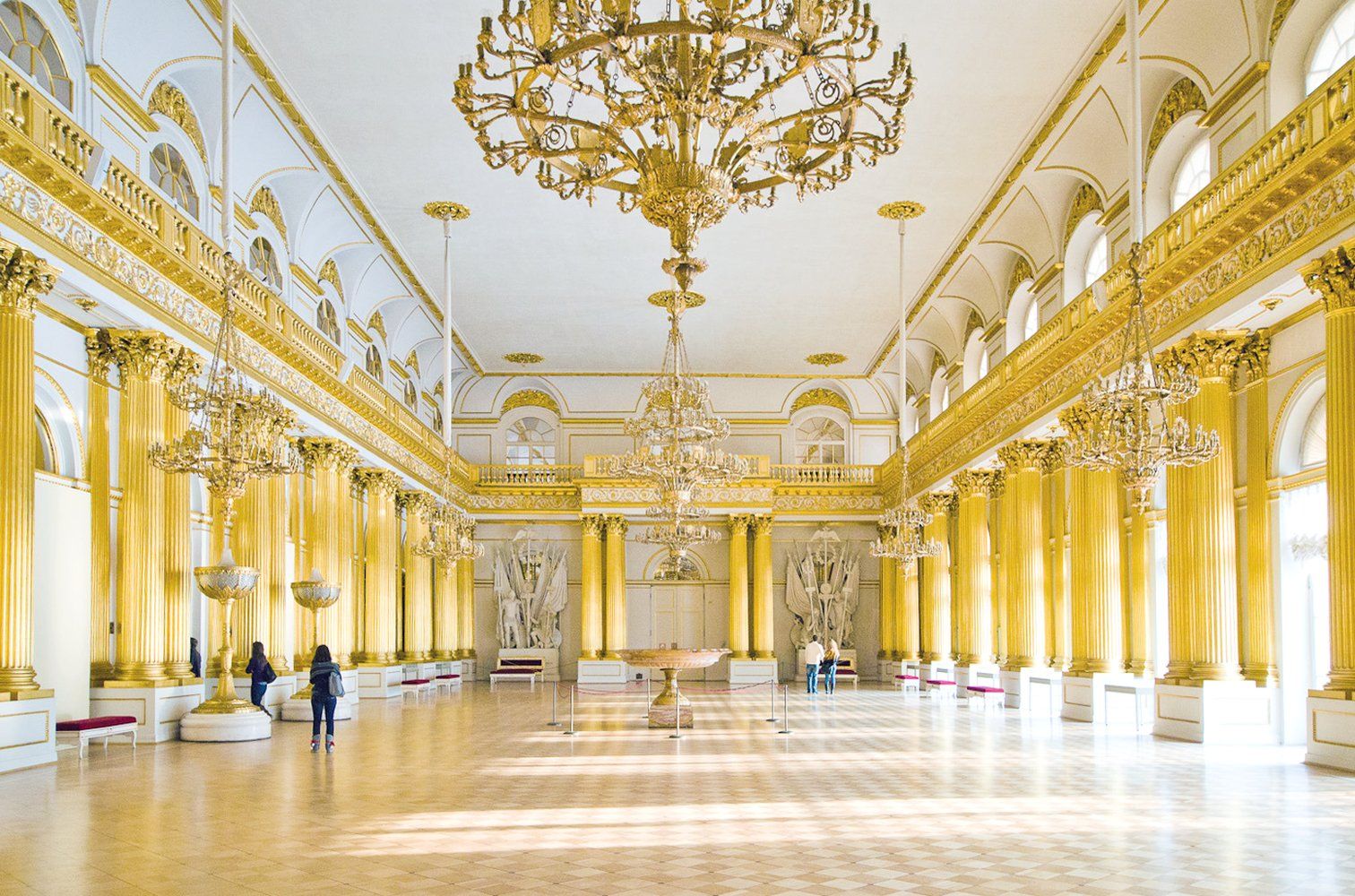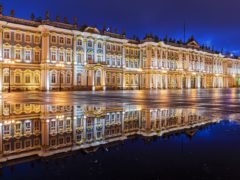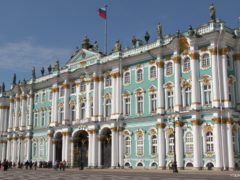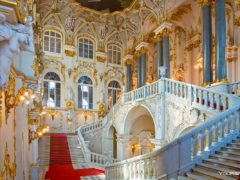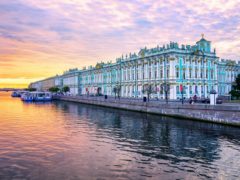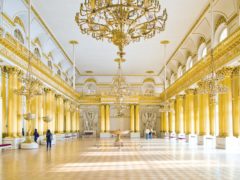 Russia
---

Russia
architectural and museum complex
---
1 day
World value
500.00 RUB
---
Architecture / Palace
Museum
Art / Art gallery
Palace
Museum
Art gallery
---
The Hermitage is the largest cultural, historical and art museum of the world level.
---
Its collections include masterpieces of painting, sculpture, architecture, as well as archaeological artifacts and applied arts. Located in the cultural capital of Russia – St. Petersburg, the Hermitage is a colossal exhibition ensemble. In addition to art objects, the exposition includes the ceremonial possessions of imperial persons.
Interesting Facts
– Of the 317 paintings that the Empress received in 1764, at least 96 canvases are kept in the Hermitage.
– Since the 18th century, many cats have been living in the museum buildings. They are considered official employees of the Hermitage because they help to fight rodents that can damage valuable works of art.
– There are 176 sculptures on the roof of the Winter Palace. They are placed in such a way as to hide the chimneys from the eyes of passers-by.
– In the period from 1964 to 1991 the museum was called the State Hermitage of the Order of Lenin.
– Initially, the buildings of the museum complex were painted in different colors. They acquired the usual green tint after the end of the Great Patriotic War.
– In the Hermitage you can see a massive gold snuffbox, which was used to kill Emperor Paul I. A dent from the blow remained on its side.
– The Hermitage is the only museum in Russia that displays canvases created by Leonardo da Vinci.
– The most expensive painting in the gallery is Malevich's Black Square. Its cost is estimated at 20 million dollars.
– The largest canvas is Paradise by Tintoretto. It occupies three exhibition halls. The painting is 7 meters high and 22 meters long.
---
Take your camera with you.
---
Usually there are long queues.
---
---
---
---
---
---
---
---
---
---
Главный штаб – 500 рублей
Зимний дворец Петра I – 600 рублей
Дворец Меншикова – 600 рублей
Эрмитаж – Старая Деревня – 650 рублей
Музей Императорского фарфорового завода – 300 рублей
---
---
---
---
---
Absolutely safe. There is security.
---
---
---
---
---
Great Soviet Encyclopedia, 1962
---
---

Georgia
Это путешествие - особенное, оно отличается от остальных туров по Грузии. Потому что в поисках новых открытий мы проедем красивыми и сложны […]
---

Ethiopia
What if we told you this expedition will take you through the cradle of Africa's richest historical periods? An African History 101 course that tra...
Sources:
Great Soviet Encyclopedia, 1962