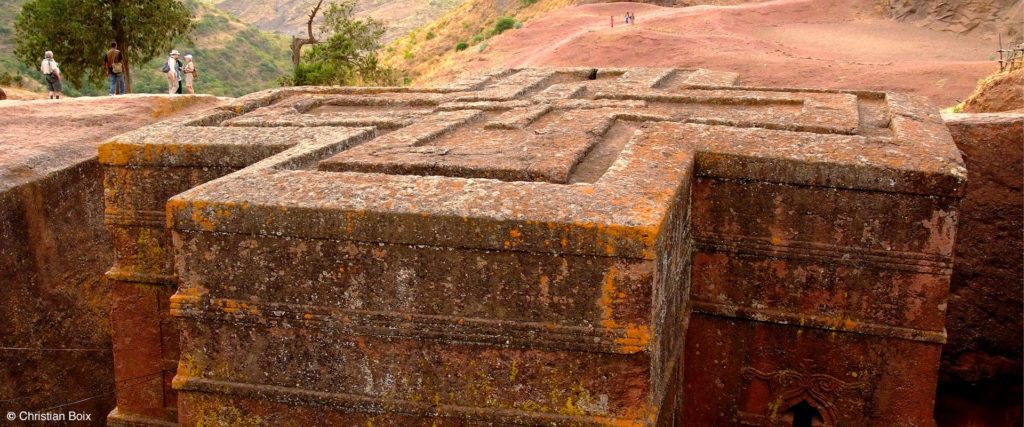 Ethiopia
Organizer:

Ethiopia
What if we told you this expedition will take you through the cradle of Africa's richest historical periods? An African History 101 course that traces the birth of the Axumite empire as it flourished and ruled trade and commerce in northeast Africa for over 7 centuries (100BC-700AD).
A period that witnessed Queen Shebas' travels (Makeda) to the old and wise King Solomon, father of her first son Menilik I, Ethiopias first regent and the one who according to legend brought the original Ark of the Covenant from Jerusalem to Axum. Inevitably, Axum has been blessed from time immemorial by both wealth and confluence of cultures resulting in an impressive collection of ruins, monuments, tombs and archaeological artefacts, and the birth of a resourceful and strong nation – Ethiopia. Axum's most popular attractions include the magnificent obelisks, the tombs of King Kaleb and King Gebre Meskel, and the legendary palace and baths of Queen Sheba.
Further south we visit Gondar, located in the foothills of the Simien Mountains at an altitude of 2,200meters above sea level, home of the World Heritage Site known as King Fasilides Complex – The Camelot of Africa. Here, a massive and imposing collection of castles are testimony to what once was the seat and capital of Ethiopia for almost 200 years. A period of amazing creativity, wealth and prosperity that fueled arts such as painting, music, dance, poetry, architecture and many other disciplines. Nearby stands the unassuming Debre Berhan Selassie (Trinity and Mountain of Light) Church famed for its exquisite ornate interior – Ethiopia's very own Sistine Chapel – built by an emperor and preserved by an archangel.
High in the heavens, carved from Lasta Mountain, you will visit Lalibela's awe-inspiring and magnificent rock-hewn church complex. Portuguese priest Francisco Alvares, when shown Lalibela in 1521, doubted that his compatriots would believe what he had seen. Massive and carved below ground level, ringed by trenches, moats, courtyards, and connected to each other by a maze of tunnels and tight alleyways – each church is unique in shape and size, precisely carved and exquisitely decorated.
Before returning to Addis, we shall visit Bahir Dar on the shores of Lake Tana 1,800 meters above sea level, and one of the long-hidden sources of the Blue Nile. Here, we will enjoy the Tiss Isat falls as the Blue Nile departs towards Khartoum.
Join this Africa Geographic discovery expedition and quench your thirst for a cultural extravaganza through a country that will overwhelm your senses and steal your heart.
---
---
---
---
---
---
Axum, Gondar, Lalibela, Bahir Dar, the Blue Nile
---